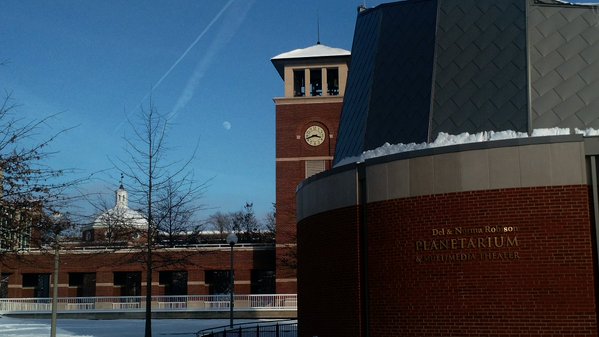 Take your students on a journey they will never forget by making your next field trip at the Del & Norma Robison Planetarium. Conveniently located on Truman State University's campus in Kirksville, MO, we offer the perfect destination for your students to explore the solar system and beyond.
Scheduling your Field Trip
To start preparing your journey through the cosmos, fill out the Event Reservation Request Form. Once we receive your request, we will contact you via email to confirm your request and ask any additional questions.
What You can Expect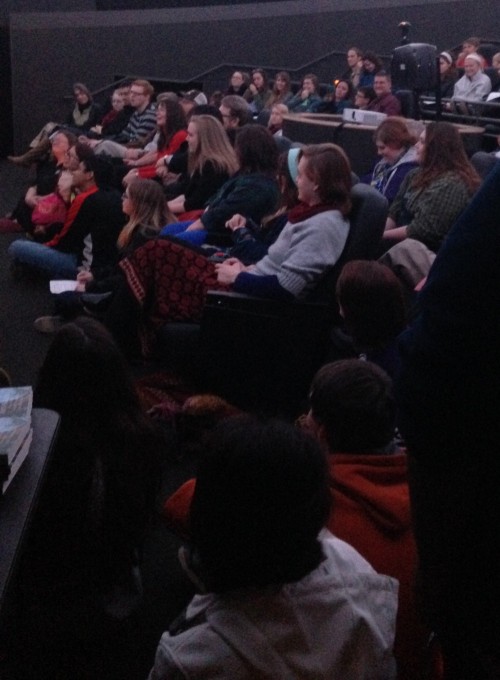 You can expect an out-of-this-world experience that is both fun and educational. Our typical field trips are one-hour long. field trips start by showing one of our documentary-style films which are typically 20-30 minutes long. After the video, our staff will answer audience questions about space exploration and then lead students on a tour of space. Our experienced, fun, and professional student staff will make sure that your field trip is the talk of your school.
If you have an idea of what you would like to do with your field trip that best aligns with your classroom's curriculum, we are happy to work with you to provide the best experience possible for your students. If you are looking for some ideas for activities and lesson plans online, check out our online supplementary educational resources.
What We Expect
In order for the field trip to run as smoothly as possible, we ask that your group follows these expectations.
Please note that the Planetarium charges a flat fee of $25 an hour for field trips.
A 15:1 student to chaperone ratio is recommended. That ratio is ideal for keeping the aliens from overpowering us.
Food and drink (including gum) is not allowed in the planetarium.
Please stay quiet during the films so that everyone can enjoy them.
Please stay quiet when walking through Magruder Hall. We do not want to disturb the Truman Students in their natural habitat, the classroom.
Stay with your group.
Please silence all cell phones, tablets, pagers, holographic communicators, time machines, and teleportation devices during the presentation.
Touching any of the equipment could result in being trapped in a parallel universe, so for your safety we ask that you do not touch any of the equipment.
Most importantly, have fun! It's not every day that you get to fly around the planets.
Bus Drop-off and Parking
The best place to drop off students is on Franklin St. in front of the Student Union Building (SUB). Buses can park in the lot at Patterson and Franklin, across from the General Services/Department of Public Safety building. See this map for more information.
All vehicles other than school buses need a Truman parking sticker or a temporary parking pass to park in any of the Truman lots. To obtain a temporary parking pass, please contact the Department of Public Safety at 660-785-4176 or police.truman.edu. Street parking is also available around campus without the need of a parking pass.